IT Support for Accountants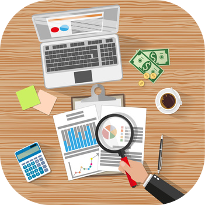 Techsure IT Support can boost your accountancy practice's productivity and protect your clients data.
Is your practice completely secure against a data breach?
Can you demonstrate this to your clients?
Can your staff work from home with no loss of productivity?
Are you able to accurately predict all your IT costs?
If the answer is no or you are unsure, you may want to book our complimentary 90-minute discovery audit to benchmark your IT, give you insights into where it isn't performing and help you understand what to do about it.
Please complete the contact form on this page to find out more.
"We moved to Techsure IT Support back in 2010 having been with our previous IT Support provider for more than 10 years. This move was not made lightly or without a lot of thought. Myself and my partner are very happy with the move. We believed at the time and still believe we made the right decision."
Eamonn Leahy, Leahy O'Riordan Chartered Accountants
"We chose Techsure IT Support to look after our IT requirements on the basis of their reputation and recommendations from existing customers within the Accountancy industry. They are competitive when quoting for work and explain their solutions clearly and transparently. We have always found Techsure to be responsive and reliable."
Dara O'Gaora, BFCD Chartered Accountants
Managed Services for Accountants
We have expert IT professionals on staff who possess the technical expertise to find the right solutions for any of your IT needs.
At Techsure IT Support, we provide value through the dissemination of comprehensive technology support, proactive monitoring and maintenance, and other solutions that aim to help you build a more efficient business. Our expert technicians are not only trained in the industry's best practices, they also understand the role that data security plays for the modern accountancy practice. In order to provide Dublin accountants the technology support they expect, we leverage some of today's best management solutions to ensure that your client's information is protected.
Our experienced technicians monitor and maintain your IT infrastructure to ensure that it is proactively protected and working optimally.
Cloud Computing for Accountants
Techsure IT Support delivers cloud-based productivity, security, and communication solutions for accountants.
As the cloud continues to revolutionize business, accountants have to be mindful of how to properly leverage these exciting new technologies. One consideration that accountants need to make is: do the advantages of using cloud computing platforms, including colocated virtual environments, work for their purposes? Our experts can assess and advise you on all cloud computing options.
Some hosted solutions that we have available for accountants include:
Email
Productivity software
Remote Desktop
Secure File Sharing
Virtualization
...and more!
At Techsure IT Support, we work hard to ensure our accounting clients have a secure and reliable computing infrastructure. For more information about our comprehensive IT services; or, how we can help your business leverage IT, call us today at 01 824 9049.